The latest updates to the Threshold 360 Customer Dashboard
Custom Shares​ - you now have the ability to create multiple share pages for a single location. As part of the custom share page, you can give it a custom URL name, select which tours are visible, and customize the call to action button.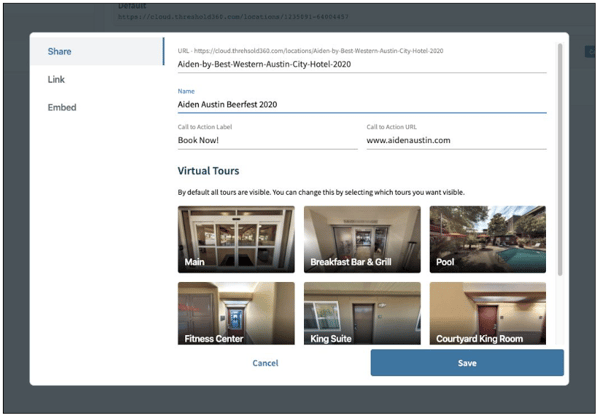 Virtual Tour Renaming​ - for locations with more than one Threshold Virtual Tour, you now have the option to rename the tour to your choosing. These names are reflected in the Threshold Viewer and Threshold Share site.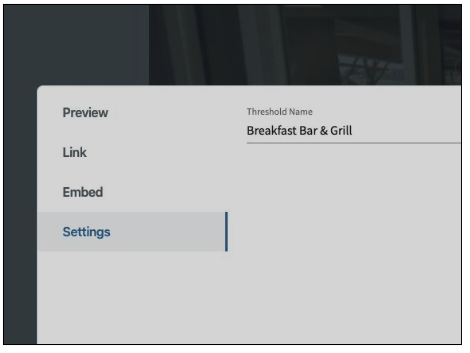 HTML IFrame Embed - In addition to the legacy Javascript embed, you now have the ability to embed with a simple Iframe based HTML method. This is the new recommended embed method.