The heart of the Threshold Platform is the Dashboard – a web-based tool that makes it simple to explore and deploy your virtual content online, create interactive maps, and track your content's engagement.
We'll give you a tour of all the exciting features at your fingertips & give you a birds-eye view of all the functionality included in each section, as well as our best practices to make the most of the Threshold Platform. Onward!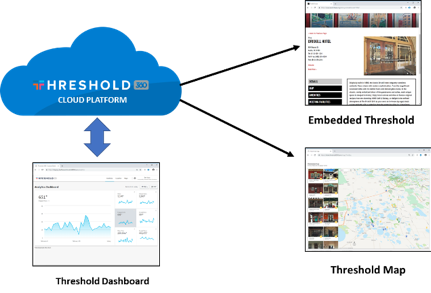 Signing In
Use any browser on your computer, desktop, or mobile device to login to the Threshold Dashboard with your registered email and chosen password: http://dashboard.threshold360.com
We'd recommend bookmarking this one! 👍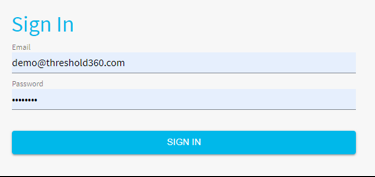 Login View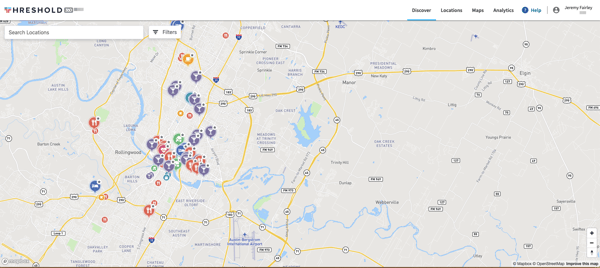 Upon signing in, the Dashboard navigates to the Discover tab, giving you a map view of your location and the surrounding area. Navigate the Dashboard using the tabs at the top of your screen:

This is the navigation control for the Dashboard, and allows you to switch between the 4 primary Dashboard functions: Discover, Locations, Maps, and Analytics. Additionally, here is where you find this very Help Center! Further to the right, you'll see your user name & account settings.
Let's start our tour by first diving into the Discover tab, to learn how Threshold360 experiences can be quickly accessed.