The heart of the Threshold Platform is the Dashboard – a web-based tool that makes it simple to explore and deploy your licensed content online, create interactive maps that can be embedded on web pages, and track your content's effectiveness.
Welcome to Threshold360! In the following pages we'll walk you through the various components of the Threshold360 Platform – giving you a birds-eye view of all the functionality included in each section, as well as clear examples of how to use each part.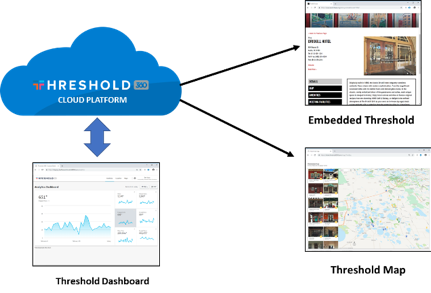 Signing In
As a first step, use a browser on any desktop or mobile device to connect to the Dashboard, located here: http://dashboard.threshold360.com. Once you've opened the page, you'll see the following screen: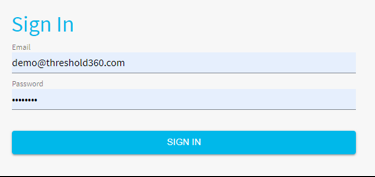 Please use the following credentials provided to you by the customer support team. If you do not have credentials or need to reset them, please contact Support@Threshold360.com.
Basic Navigation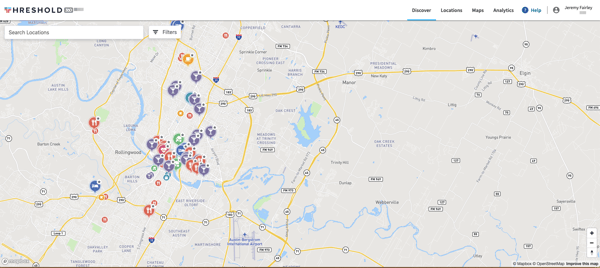 Once you're signed into the platform, you'll see both the Discover Maps tab (the default landing screen), as well as a set of three additional tabs in the upper right-hand corner in addition to the Threshold 360 Customer Help Center:

This is the primary navigation control for the Dashboard, and allows you to switch between the 4 primary functions: Discover, Locations, Maps and Analytics. Further to the right, you'll see the name of the user logged into the dashboard and the account associated with this name. Click here to see the admin settings for this account.
Let's start our tour by first diving into the Discover tab, to learn how Threshold360 experiences can be quickly accessed.