This article will walk you through the scheduling process to book your virtual tour capture.
1) Go here: threshold360.com/capturescheduling. Type in your zip code and select your state.
2) On the next page, select "I don't belong to a DMO." Next, type in a shot list of areas that you would like your Creator to capture during your session. We encourage you to include any ADA accessible features as part of your shot list.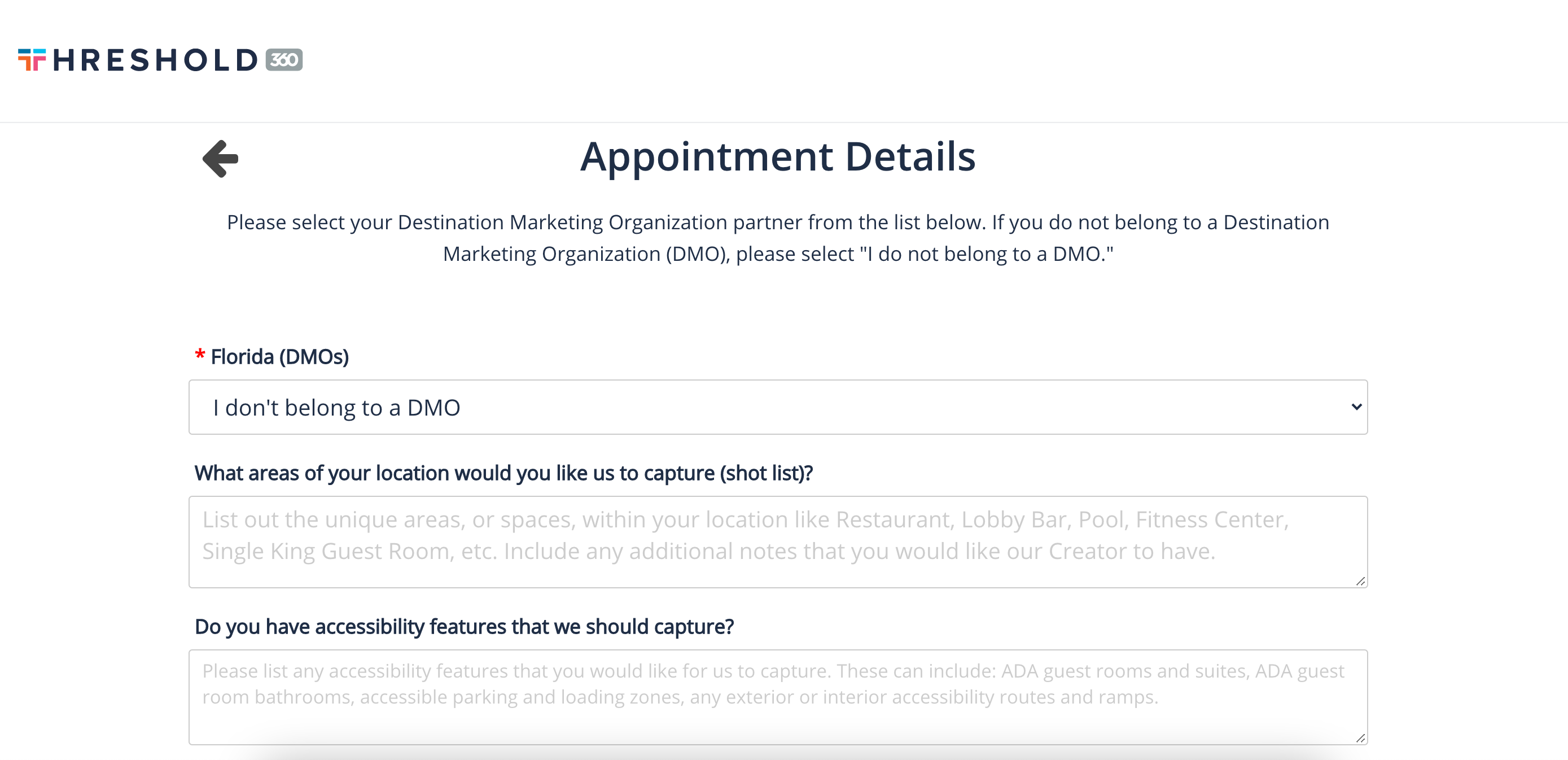 If you need to adjust your shot list before your appointment, no problem - you can email scheduling@threshold360.com and we will edit it in your appointment details.
3) Select a date from the Creator's availability calendar. Blue circles indicate available times and dates.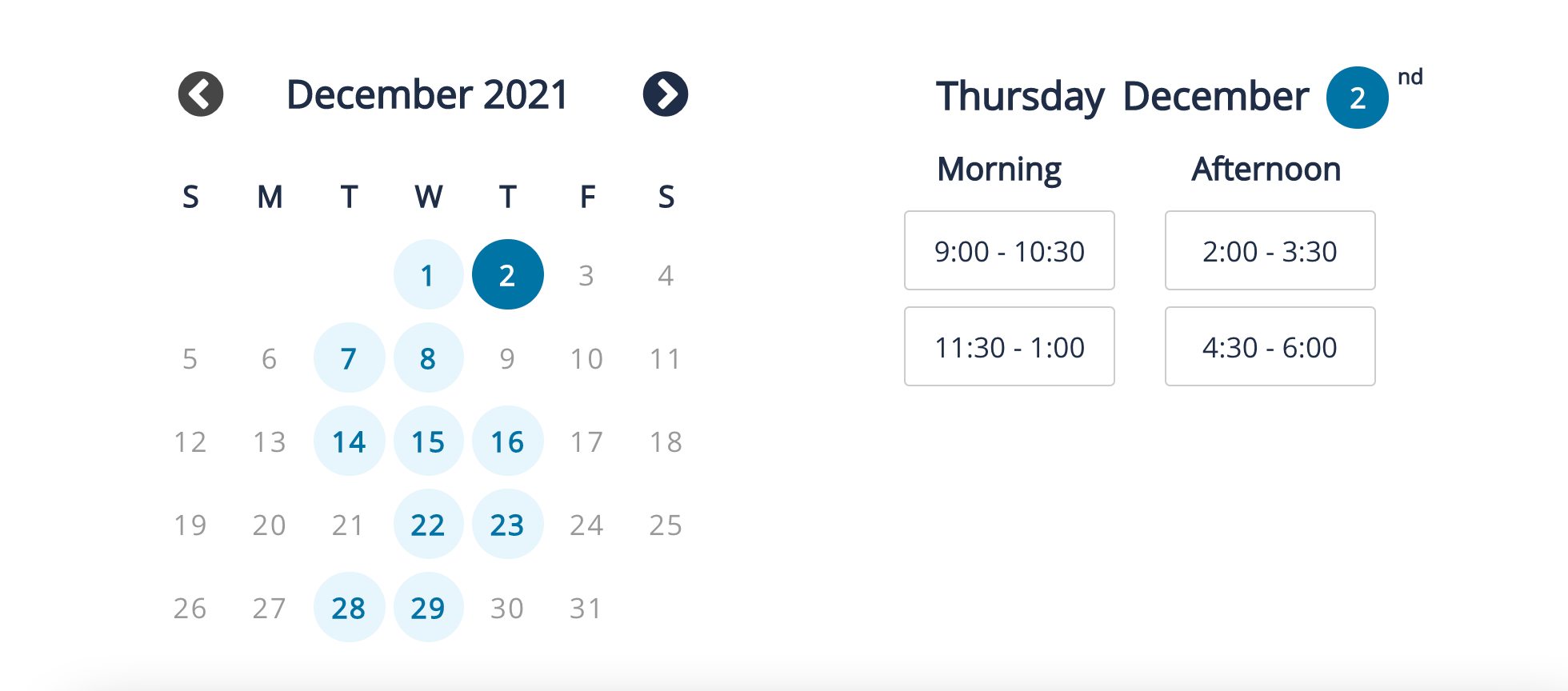 4) Fill out your location and point of contact's information.
5) Confirm your details on the following page, and click the "Confirm booking" button at the bottom of the page. Once the booking is successful, you'll immediately receive a confirmation email.
At the same time, the Creator will receive a dispatch email with your location's address, your name and contact info, and the shot list for their reference. The Creator will reach out to confirm within 24 hours of your appointment time.
Leading up to your appointment, you'll receive several reminder notifications. Please note our cancellation policy to avoid a short-notice cancellation fee.
If you run into any snags along the way, don't hesitate to reach out to scheduling@threshold360.com